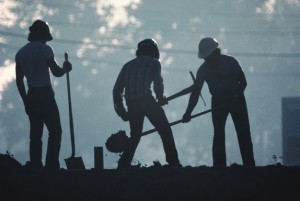 In Arizona, contractors or suppliers involved in construction projects may place liens on the work property or on the supplied materials. These materialmen's liens were designed to promote the development of property and they exist to protect contractors from nonpayment.  Property owners who fail to take appropriate steps to protect their interests over the course of construction run the risk of being responsible for double payment for a subcontractor's materials and labor.
While court decisions and other documents often refer to lien "rights," Arizona does not have a common law right to materialmen's liens for construction projects; rather, a lien in these cases is a remedy created by statute that gives contractors or suppliers an interest in the owner's property and the right to sell that interest to satisfy unpaid labor and material costs.
Which contractors or suppliers are eligible for a materialmen's lien?
In Arizona, a materialmen's lien may be claimed by any contractor or supplier who provides labor, materials, machinery, tools, fixtures, or other professional services in the construction, repair or structural improvement of a building. A materialmen's lien in Arizona can apply only to private construction projects, however. A subcontractor cannot record a materialmen's lien against projects on government-owned property or public construction projects such as infrastructure or schools.
Subcontractors and material suppliers do have materialmen's lien rights, as entities that supply labor or materials on the project. Property owners and business owners have specific steps that they must take to protect their property interests from the materialmen's lien rights of these suppliers.
Any contractor, subcontractor, or material supplier must be properly licensed to exercise any materialmen's lien rights.
What is the lien process?
In order to record a materialmen's lien, contractors or suppliers must follow specific steps. Property and business owners should consult with an attorney not only to ensure that contractors follow these procedures and are able to document each step, but also to ensure that the property or business owner takes the steps necessary to protect his or her own interest in the materialmen's lien process. Proper planning and execution should help the property owner avoid becoming involved in a legal dispute over a materialmen's lien.
Lien-eligible contractors or suppliers must provide the owner with a preliminary 20-day notice, which must include the amount the contractor or supplier anticipates will be necessary for the job for the period covered by the notice. The preliminary 20-day notice serves as a notice that the contractor may choose to file a lien on the property if they are not paid according to their contract.
The deadline for a contractor to record a lien is 120 days from the close of their particular portion of the construction project. Property owners may file a "Notice of Completion" with their county recorder's office and serve contractors with the notice, which informs them that the entire project has been completed, and alters the timeline for contractors to record a lien on the project.
Business and property owners should consult with an experienced commercial real estate attorney to understand how materialmen's liens in Arizona work. If you have questions regarding a materialmen's lien, have received a preliminary 20-day notice or are involved in another stage of the lien process with a contractor or supplier, please contact the Lotzar Law Firm, P.C., at (480) 376-7658 or get in touch using our online contact form today.
With more than 25 years of legal experience, Chuck Lotzar knows how to solve problems and make deals happen. He earned his Bachelor of Arts in Business from Michigan State University in 1982, and his Juris Doctorate from the University of Detroit School of Law in 1985. Mr. Lotzar has extensive experience dealing with public contracts and issues related to public officials and has been involved in bond financings with an aggregate value in excess of $5 billion.
Latest posts by Charles Lotzar (see all)