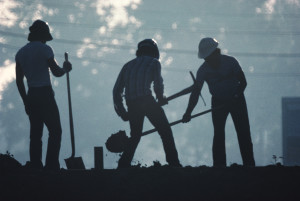 Property owners in Arizona need to understand what a mechanic's lien (alternately referred to as a construction lien) is and how it works.  A mechanic's lien filed against your property can be a serious problem if not addressed quickly.  The basics of a mechanic's lien are simple and straightforward.
To explain by way of example, let's say that you own a commercial building outright, and you decide to hire a contractor to make improvements. You enter into a contract with this one entity, and you agree to pay a certain amount for the work.
Behind the scenes, the contractor will work with subcontractors, suppliers, and consultants. The contractor has an obligation to pay its subcontractors and suppliers, just as the owner is obligated to pay the contractor.  Sometimes, however, the contractor fails to do so.
The owner's payment to the contractor for the work commissioned satisfies the owner's legal responsibilities to the contractor, but a mechanic's lien can muddy the waters.
A mechanic's lien exists to make sure that the subcontractors and suppliers get paid, regardless of whether the owner has already paid the general contractor for those services or supplies. Under Arizona state law, the subcontractors, suppliers, and consultants could file a mechanic's lien against the property that was improved. The property owner could be held liable for the contractor's unpaid debts. The property owner can then look to sue the contractor to recover the amounts paid directly to the subcontractors and suppliers.
There are other cases that that involve property owners or developers who do not uphold their contractual obligations to contractors. Under these circumstances, a contractor could file for a mechanic's lien.
It is easy to understand these relatively simple scenarios. However, things get a bit more complicated when you consider the fact that most property is not owned outright. Lenders who hold liens are going to enter the picture.
Equitable Subrogation
Before a 2013 Court of Appeals ruling, Arizona state law sided with lenders over contractors or subcontractors in these cases. The property in question could not be subject to a mechanic's lien. The lender's lien would take precedence.
The Court of Appeals in Weitz Co., LLC v. Heith used an alternative interpretation of the "equitable subrogation" doctrine to change the playing field. Mechanic's liens were given the priority.
However, last year, the Arizona Supreme Court Weitz Co., LLC v. Heth reversed the Court of Appeals' decision. The status quo has been reestablished, and lenders, including subsequent lenders, once again hold the superior position.
This is an issue that has been hard fought over the years, but after the Supreme Court ruling, the matter may have been put to rest for good.
Contact Us to Schedule Your Free Consultation
If you have questions about legal issues that are relevant to commercial or residential real estate development, call us at 480-568-5789, or message us through our online contact form to schedule a free consultation with one of our Scottsdale attorneys.
With more than 25 years of legal experience, Chuck Lotzar knows how to solve problems and make deals happen. He earned his Bachelor of Arts in Business from Michigan State University in 1982, and his Juris Doctorate from the University of Detroit School of Law in 1985. Mr. Lotzar has extensive experience dealing with public contracts and issues related to public officials and has been involved in bond financings with an aggregate value in excess of $5 billion.
Latest posts by Charles Lotzar (see all)