The Lotzar Law Firm PC
Lotzar Law Firm, PC is a Scottsdale, Arizona law firm dedicated exclusively to professionals with entrepreneurial dreams and businesses or nonprofits that want to make an impact and maximize their chances of success.Lotzar Law Firm, PC represents corporations, nonprofits, investors, developers and entrepreneurs, and our attorneys provide more than just basic legal services. Our goal is to be your preferred business partners that stand by your side at all phases of growing your company or turning your dreams into a reality. At every step, we can advise you of your legal rights and responsibilities, identify and evaluate your risks and opportunities, and work to help you achieve your goals and dreams.Our team works to provide legal representation that pays for itself by helping your projects to run more smoothly or your business to operate more effectively. We approach every transaction looking for the best and most creative way to help you achieve your long and short-term vision with the big picture in mind. Call us at 480-905-0300 x103 or contact us online today to speak to a member of our legal team and learn how we can help you make your dreams a reality.
Lotzar Law Firm Provides Focused Representation for Businesses
Lotzar Law Firm represents clients throughout Arizona, Texas, Utah, and Michigan. Our areas of practice fall into four broad categories, including:
Development: Our attorneys represent clients in all phases of commercial and residential real estate development. We have extensive experience representing investors, companies and nonprofit organizations in projects designed to facilitate sustainable development or to offer affordable housing. Our attorneys will help to explore tax credit options including Low-Income Housing Tax Credits, New Markets Tax Credits, and will work with developers and investors to generate capital and to create successful development projects.
Capital Markets Transactions: We have extensive experience with transactions involving mortgage-backed securities and tax-exempt bonds, among other securities matters. Federal and state laws tightly regulate the securities market and from raising capital to offering mortgage-backed securities on the public market, it is essential to operate within legal limits. Our attorneys help you to find and grow capital and to facilitate successful transactions within the regulatory framework of the securities markets.
Real Estate Acquisitions: Successful real estate transactions require myriad skills, from structuring finance arrangements to managing investments to drafting agreements that identify and allocate risk. Our attorneys understand what it takes to buy, sell and lease residential and commercial real estate including restaurants; hotels; hospitals and other major investment or public properties.
Commercial Transactions: Our attorneys provide comprehensive legal guidance and advice on a variety of commercial transactions including mergers & acquisitions and the formation of new business entities. In every area where we represent our clients, our attorneys have developed broad legal knowledge through education, experience and hard work on thousands of transactions with entrepreneurs, corporate clients, nonprofit organizations, developers and investors. We provide insight and creativity to approaching your transaction in a way that minimizes risk and maximizes potential.
Our Attorneys Can Help You
Our attorneys have helped clients turn entrepreneurial dreams to reality - faster, easier, cheaper and smarter since 2005. We have represented The Industrial Development Authority of the City of Tucson, Arizona; numerous nonprofit organizations dedicated to the development of affordable housing; traditional developers; property management companies; general contractors; and trade associates, among other clients. No matter who we represent, we treat your legal issues with the importance that they deserve and we help you to make the legal system work for you. Call or contact us online today to schedule a consultation with a member of our legal team and learn how you can benefit from trusting us as your preferred business advisors on all legal matters.
Teammates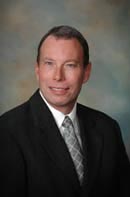 Attorney at Law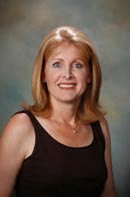 Mary Sue Lotzar
Attorney at Law

Eric Schaefer
Affordable Housing Consultant/COO
Randy Archuleta
Affordable Housing Consultant